Online Competition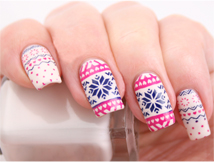 Photographic Submission
Theme: Geometric Design
This is a nail art competition to be done on natural nails of one hand.
Contestants must create a piece of nail art using only flat nail painting 2D technique in the 'Geometric Design' theme.
The design must be complex, using several colours and show the creative skills of the contestants.
All nails must depict the same design with variation between different fingers as per the creative concept.
To enter the competition contestants must email 2 digital photographs: one of the Finished Hand and another, of themselves working on the model.
Submitted photographs will be put up on the NAILATHON website for judging.
Note
This is a submission based photographic competition, only entries that have been emailed by 5th December 2016 will be considered for the competition. Late entries are not allowed.
Photographic entries will be displayed at HBS NAILATHON. The most creative entry with the best original design concept will be selected as the winner by the Jury.
Submissions must be emailed to

[email protected]

before 5th December 2016.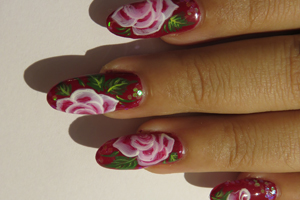 Nailathon 2016 1st Winner
Category:French Jazz
Duration: 60minutes
To be done: Both hands
Competition
This competition is done on natural nails only.
The nail design must stay within the French Manicure format with minimum deviation.
Nail Art must be a part of the design but the overall effect should have the sensibility of a French manicure
Participants can only use a maximum of 2 colors to create their nail art and only two colors should be visible on completion.
Embellishments may not be used.
Products containing glitter and/or any other color are not allowed.
Extensions of any kind are not allowed.
All smile lines must be done with a brush by hand. No products or templates may be used to assist in making the smile lines
Contestants must carry a print out of their concept explaining their inspiration for the nail art. Failure to do so will lead to a deduction in the points.
Model
Model's natural nails must be approximately 2:1 ratio from nail bed to nail tip.
The model must come with prepared hands with only the nails left to be manicured.
No procedures can be done on the nails before the competition.
Finishing
Water and soap may be used in finishing.
No cleaning whatsoever should take place after the competition is over. Any contestant seen cleaning the nails/hands after the time period will be immediately disqualified.
Products like cream, oils and lotions may be used but use of excessive oil may lead to point deductions.
No consideration will be given for any pre-existing damage to a model's natural nails, cuticles, or hands.